It is tough for a beginner to start their strength training program without knowing anything about the workout. You can't start your first day by lifting heavyweight because it might prove to be a bad start for your gym session. However, if you start with a small dumbbell, you might get confused about the reps and sets. So it is better to follow a systematic guide which will direct you to a good start in gym training as a newcomer.
Progress in the gym training for strength largely depends on upon the pattern of sets and reps along with weight lifting pattern. However, if all the factor fails then, all your training will go in vain. It is important that you should do your entire workout properly and follow a particular training pattern otherwise, any exercise won't enhance your strength. Before starting your first day in the gym, you should consult with your gym trainer who will enlighten you with all the basics of strength workout pattern including reps, sets, and weight.
There are various programs that you can follow in the gym, but strength training is a crucial part of the gym. Through proper strength training, you can easily build good muscle. However cardio is also important for lowering extra fats which will help you in getting a lean figure. The start of your strength training should start in the right lane which will pave the path for you in attaining a healthy body with high endurance. You should also follow training programs that will strengthen your bones and joints in various part of the body which will assist in strength training.
Matters to Know About Strength Training
The following points will enlighten with some facts that you should know before you start your strength training program.
You can or should begin your strength program with just simply just doing workouts that only uses your bodyweights. According to experts starting strength training using a negligible amount of equipment can give you a good boost to strengthen your body. Going for pushup and squat in proper reps and sets can provide raw strength however the interval between each set should be less for good effect.
In the beginning, you should not visit your gym on a daily basis rather maintaining some particular days are a better option. In the beginning, you should begin two days a week then gradually with increase your strength you should increase your day. If you start with five days a week, your body won't be able to handle all the pressure. Likewise, you should also start with time limited session then gradually you should work your way up.
Most experts suggest that you should loose up your body muscles before strength training session. Warm up is vital because it prepares your body for the training thus enabling you to have sufficient amount of energy. Having a proper warm up session helps you with the movement of the body which in turn assists you in extending your body in a strength workout.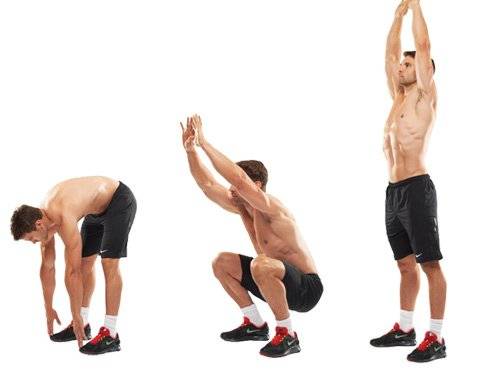 In the beginning, you should focus on full body strength workout rather than concentrate on a particular section. Only hardcore specialist dedicates their day on one particular part of the body, but as a beginner, you should combine both your upper and lower. Combining upper and lower body workout together provides proper relaxation time for the muscle of both the area.
You should never go for high reps in the beginning rather you should start with small reps divided into a few You should keep your strength session less complicated and focus more on your limited amount of time. Starting with fifteen reps and three sets is a good move which will assist you in getting comfortable with the strength working program.
Weight is an important part of strength training session whether you are a beginner or hardcore. You will come across different workout that uses a different amount of weights, and it is a good move to start with a less challenging weight. You should never go for heavy weight which can damage your muscles even if you have the capacity to lift them.
Strength Training Session
There should be a particular pattern which you should follow for your beginner strengthen training program. You can follow the following pattern of two days:
First, you should start with dumbbell squat and do it for three sets divided in fifteen reps per set. You should have thirty-second gap in each set but not more than that.
Then you should do a pushup, and you can do it more than three sets, but it totally depends on upon your strength. The reps should stay between the ranges of twelve to fifteen.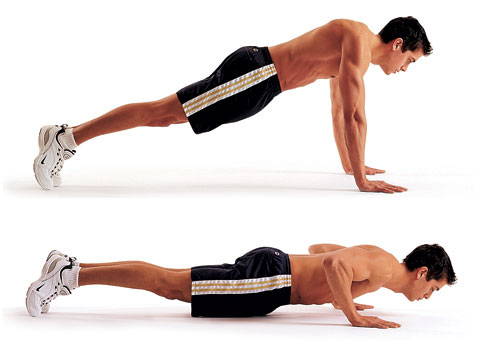 Dumbbell reverse lunge should be made with same number sets and reps like the above exercise however you should opt for proper dumbbell weight.
Dumbbell Shoulder press should also be done in strength training in small sets but rest time after each set will be one minute.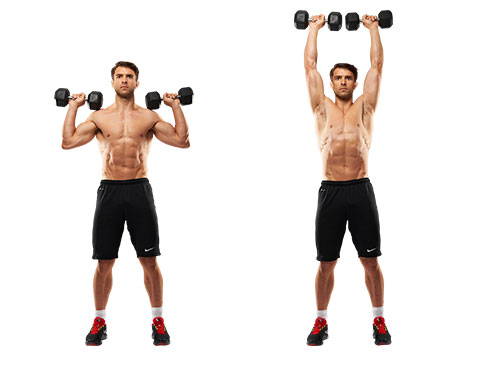 You can also Bulgaria split squat, but if you find it tough, then you can shift to Dips.
After this, you should go for Russian twist for two sets and then stationary bike for almost sixteen minutes.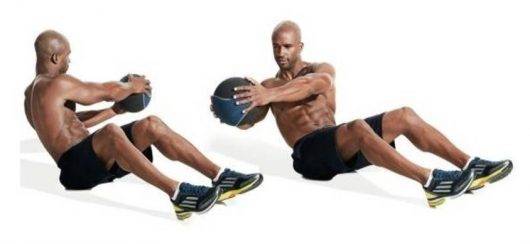 In the second day of your workout session, you should do dumbbell Romanian Deadlift in small sets with ten reps, although you should first consult with your trainer about weight.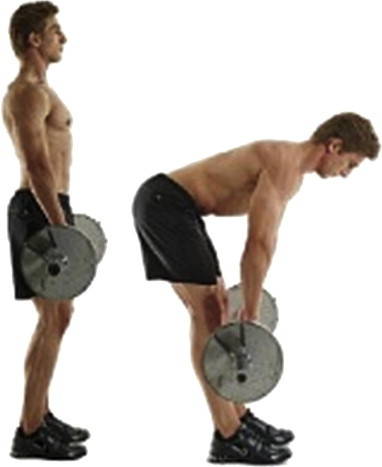 Then you should invest some amount of your session for one arm dumbbell row, straight leg Glute Bridge and lat pull down in two sets.
Then you should end with dumbbell single-leg deadlift and dumbbell bicep curl however the weight should be according to your capacity and sets should be two with ten reps.
All these workouts should be done in two days a week because it is recommended to put to less pressure to the body at the beginning.